Milan, 5.10.2019 – NIU, the world's leading manufacturer of smart electric scooters, opens its first flagship store in Milan. The continuous growth of fleet sharing and sustainable mobility solutions has led NIU and its partners to inaugurate the first NIU Milanese flagship store.
Milan is considered one of the cities with the highest potential for electric mobility in all of Europe. The grand opening of the flagship store took place on Friday 6th October, where attendees celebrated the launch of NIU's first Italian flagship store, located in the fashion capital of the world, Milan. The two-day event was attended by key moto and technology media and resulted in over 60 test drives on NIU vehicles. Partners as well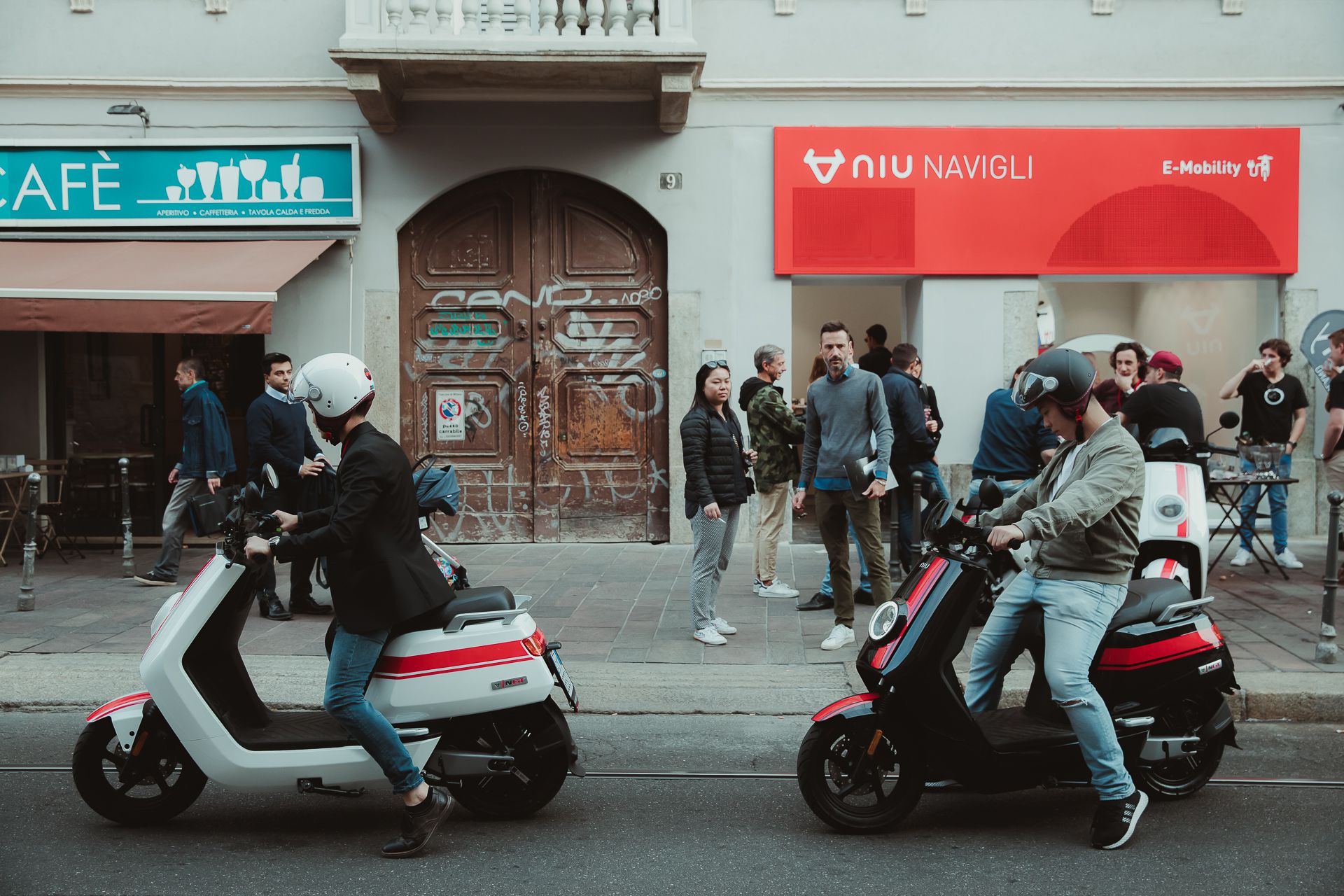 The NIU Flagship Store Navigli is dedicated exclusively to NIU products and accessories which fully embody NIU's iconic and signature design philosophy. With a dedicated NIU team, the flagship store provides a tailored NIU experience through its superior knowledge of the products and brand, as well as its sustainable and revolutionary concept of urban mobility. NIU wants to use its store to allow direct contact with customers, which will create a completely new experience for the purchase of an electric scooter.
The 80 m² store is located on Corso San Gottardo 9 in Milan, located in Navigli district; one of the most popular districts visited by Milanese citizens.
The installation of the NIU Lab provides customers the opportunity to see NIU's vehicles under the panels and technology that powers the smart vehicles. The NIU Lab is a dedicated area of the store which is focused on repairs and maintenance checks. The area is exposed and allows customers to see the technical components of the products, to better understand the makeup of the scooter.

"In the program there is the opening of sales points throughout Italy starting from Milan, by 2020 Rome and Florence, to then continue with Naples and other cities, to guarantee the distribution coverage on the national territory as soon as possible of the NIU Flagship Store", says Francesco Zhou, NIU Italy Official Partner.
Italy plays a very key role in NIU's past, present, and future. Scooters are of the most characteristic features of popular culture in Italy as familiar as pizza and gelato. With a strong scooter heritage and focus on design and fashion, NIU is certain its multi-award winning scooter designs and superior technology will transform the way Milan will compliment modern Milan.
More information about NIU Flagship Navigli can be found on www.niubilitytech.eu